Pac 'N Party
This product comes from Highwaygames.com
---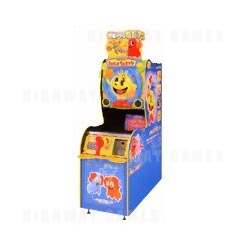 Pac 'N Party is an addition to Namco's Shooting Medal Series. The game contains a number of mini games, in each game the player uses a gun and shoots enemy targets in an attempt to gain as many medals as possible.

The game also contains a progressive jackpot, with the jackpot count and other conditions kept from game to game, until someone wins it and the jackpot starts again.



The machine can also be altered to dispense tickets instead of medals.
---
The URL for this product is:
https://www.highwaygames.comhttps://www.highwaygames.com/arcade-machines/pac-party-7587/

Copyright © 1999 - 2021, Highwaygames.com All Rights