Playcenter Champion Tournament
This product comes from Highwaygames.com
---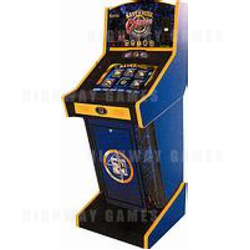 A spanish multi-game/multi-language touchscreen system, with internet capabilities and an integrated photo system. Assembled in materials of high quality with smooth colors.

Easy disassembling, allowing for comfortable access to all its components.



Electronic selector "NRI".
Management outpost of record.
System of uninterrupted feeding.
System of connection and intelligent disconnection.
Powerful "Pentium" processor
Video camera to interact with the games.
Languages: Spanish, English, German, Portuguese.
Availability in any language according to demand, including autonomic.

---
The URL for this product is:
https://www.highwaygames.comhttps://www.highwaygames.com/arcade-machines/playcenter-champion-tournament-8040/

Copyright © 1999 - 2022, Highwaygames.com All Rights