AMI Entertainment Announce NGX Curve, Their Newest Jukebox
This article comes from Highwaygames.com
---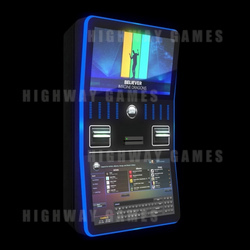 AMI Entertainment have announced the release of their newest jukebox, the NGX Curve, which will begin shipping in mid-October. It has been dubbed as their "most visually captivating jukebox to date".





The latest innovation from AMI offers a stunning arc design and mesmerizing light show to keep visitors coming back for more. The NGX Curve features a petite, curvy frame that is small enough to fit on any wall, without taking up large amount of space a regular jukebox does. It also includes a dual-screen display and millions of songs, albums, and music videos to "deliver non-stop, revenue-generating entertainment".





The result, AMI says, is a "mesmerizing lightshow guaranteed to delight and entertain patrons." There's also a dual-screen display that helps deliver the audio-visual experience. The music video on-demand feature allows access to the full AMI library of over 25,000 music videos; new ones are added weekly.

---
The URL for this article is:
https://www.highwaygames.comhttps://www.highwaygames.com/arcade-news/ami-entertainment-announce-ngx-curve-their-newest-jukebox-4169/

Copyright © 1999 - 2020, Highwaygames.com All Rights