Coingaming & SoftSwiss Casino Leaders Presenting at Bitcoin Conference Minsk
This article comes from Highwaygames.com
---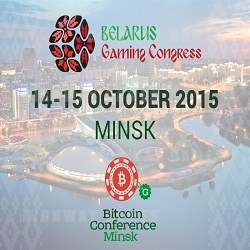 Many experts note the many advantages of online casinos working with cryptocurrency before "classical" services. To address this topic Tim Heath, CEO of Coingaming.io, and Ivan Montik, Founder of Austrian company SoftSwiss, will present their reports prospects, advantages, and disadvantages of the Bitcoin market for casinos at the Bitcoin Conference Minsk on October 14-15.

About Tim Heath

Tim Heath has been involved in the gaming industry for over 12 years, working predominately in the Poker & Casino sector, with a keen interest in the Bitcoin gambling sector. Heath is currently CEO of Coingaming.io, which is a B2B-platform for casinos, poker and sports betting products.

He will be presenting a report on working with cryptocurrency and will provide an analysis of the existing Bitcoin-casino market, as well as forecasts and prospects for the next year. Heath will provide an introduction to upcoming innovations, changes in existing rules, and bringing the casino and betting to new non-traditional markets. The report will also discuss the current situation in the online casinos market, new directions, as well as prospects for gambling business offered by cryptocurrency.


About Ivan Montik

Ivan Montik is the Founder of the Austrian company SoftSwiss. Montik started his own IT company specializing in software creation in 2008, the offshoot of which was the service to run casinos on the net - SoftSwiss Casino. It has gained popularity among users over the years and in the summer of 2013, the company released a unique solution for Bitcoin-casinos, which gave the company a new and more unique direction.

Montik has outlined two main lines for IT development in the gambling business: adaption of games for gadgets and development of innovations involving the use of Bitcoin. His interest and experience with Bitcoin will inform his presentation at the Bitcoin Conference Minsk on the pros and cons of Bitcoin in gambling.

Montik's report will discuss the following topics:


Why is the industry interested in Bitcoin?
Current trends in the use of Bitcoin.
Provably Fair in classical games.
How does Bitcoin protect the content?
Player's global wallet.

Do not miss the performance of the speaker within Bitcoin Conference Minsk on October 14-15, 2015. The intensive two-day program involves unique reports on online gambling, dealing with cryptocurrency and development of software for online casinos.

For more information or to register your attendance, please visit http://minsk.rgweek.ru/en!

---
The URL for this article is:
https://www.highwaygames.comhttps://www.highwaygames.com/arcade-news/coingaming-softswiss-casino-leaders-presenting-bitcoin-conference-minsk-3496/

Copyright © 1999 - 2022, Highwaygames.com All Rights