Florida Senate Passed SB 268 Redemption Reforms
This article comes from Highwaygames.com
---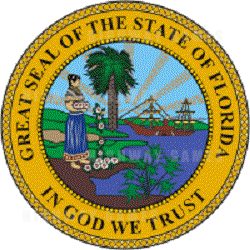 Last week we reported that the Amusement Machine Owners Association of Florida was submitting SB 268, reforms to redemption laws, which have since passed the Senate. The state legislature has approved the Family Amusement Games Act and the bill now awaits Governor Rick Scott's signature.

"While this is not the absolute best bill that we as owners would have wanted, it is a step in the right direction," said AMOAF president A.J. Kress. "The bill will allow cranes to be operated with a $52.50 wholesale prize limit, establish a $5.25 per play prize limit on redemption machines up from the current 75-cent level, and a maximum redemption counter value of $525. There is also the creation of three classifications of games and where they are permitted. I suggest that you read the attached bill carefully. I am sure that there will be many legal opinions in the next few weeks on how this will affect our industry as a whole. Note that the 50-machine limit is still in place for redemption machines."

Kress thanked the AMOAF board and the group's lobbyist Scott Dick for all of their hard work in getting this bill passed. "Many countless hours of phone calls, emails and conference calls were made on your behalf," he said in an email to AMOAF members. "While it may not seem like much, this is your grass roots organization at work. We encourage all of you to participate in the organization either financially or through volunteering your time."

"As I am writing this, we are planning our annual meeting and expo for this September," he continued. "This is going to be a two-day event complete with roundtable discussions, educational seminars and other exciting events that will be sure to benefit you."

Under the bill, the three classifications of games now recognised by the amendments to the Senate bill include machines that offer replays but no prizes (Type A), redemption games (Type B) and prize vendors, such as cranes (Type C). The act, if signed by the governor, takes effect on July 1, 2015.

---
The URL for this article is:
https://www.highwaygames.comhttps://www.highwaygames.com/arcade-news/florida-senate-passed-sb-268-redemption-reforms-3310/

Copyright © 1999 - 2022, Highwaygames.com All Rights