G2E Las Vegas Strong Focus on Skill-Based & Arcade Slot Machines
This article comes from Highwaygames.com
---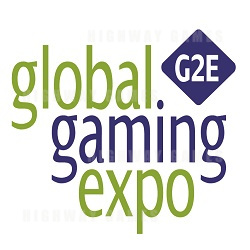 The recent Global Gaming Expo, otherwise known as G2E, in Las Vegas strongly reflected recent legislative changes for Nevada with a strong focus on skill-based gaming machines and plenty of arcade slot machines.

Reportedly, the prime concern of this year's industry show was about attracting a younger market (millennials), discussing ways to create memorable experiences within casinos. For example, Mike Dabadie, President of Heart+Mind Strategies, discussed the next generation of consumers and how casinos can increase interaction and therefore demand from that market segment.

A panel representing SG Gaming (a division of Scientific Games operating in the U.K.), Gamblit Gaming, and Caesars Entertainment also discussed this topic at length, referencing the Senate Bill 9 which was signed by the Nevada governor, which allows state gaming regulators to adopt rules where slot machines can add a skill-based, arcade-style element to games.

The bill was proposed by the Association of Gaming Equipment Manufacturers, which has been a big point of interest for the public as the President of the AGEM also happens to be the Chief Compliance Officer of Konami's gambling division.

This amendment saw many new and innovative slot style machines on show, which incorporated new elements of skill and interaction not previously seen in slot machines, such as Konami's Frogger video slot machine and SG Gaming's Space Invaders themed slot machine

The Space Invaders slot machine is interesting in how it incorporates the game into the slot machine game play mechanics: players spin virtual reels and receive bonus rounds and are given the option of trying their luck or testing their skill!

If the player chooses luck, they will receive a traditional round of free spins, while the skill-based round is a short game play of the classic game. Company spokesman, Mike Trask, noted that the game was reminiscent of the Total Blast slot developed by Bally Technologies, which Scientific Games acquired last year.

The company also had a slot game based on "The Simpsons", although it is not exactly a skill-based game, but is very interactive! Players stick their hand in front of a motion sensor to move a virtual hand on the screen and they must use this hand in bonus rounds to catch sprinkles, etc.

On a related note, KPE (Konami's pachinko company) has filed a "Big Boss" trademark which covers video games, board games, smartphone games, medal games, slot machines, pachinko machines, and more. The pictured image was included with the filing. This has led fans to believe Konami will be making a new Metal Gear Solid game, but in Pachinko form.

---
The URL for this article is:
https://www.highwaygames.comhttps://www.highwaygames.com/arcade-news/g2e-las-vegas-strong-focus-skill-based-arcade-slot-machines-3490/

Copyright © 1999 - 2022, Highwaygames.com All Rights