Games & Amusement Fair 2015 Will Be Bigger & Better
This article comes from Highwaygames.com
---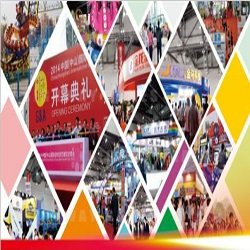 The China (Zhongshan) International Games & Amusement Fair 2015 (G&A 2015) is set to be bigger and better than ever before, with plenty of show highlights organised to catch the attention of visitors on October 22-24!

More than 350 exhibitors are confirmed to present their newest and most innovative products at G&A 2015 show.

These products include: Laser tag from Delta Strike; Interactive games from UNIS; Outdoor Playground and Inflatable Toys from Children of Childhood; Octopus Seaplane and Happy Seesaw from SHANZHIFU; Pirate train from World Wide Amusement; BOBBOB PARK from LUCK & JINYIN; and many more!

The Theme Parks & Attractions Pavilion, E-Game (Arcade Game) Pavilion, and Amusement Equipment Pavilion will cover a total fair area of 75,000 sq. It consists of the three different centres, which includes:


Main Venue - Zhongshan Convention Centre with 30,000 sq.;
The Branch Venue - GDGameCity with 45,000sq.m (the head office outdoor area: 7,000sq.m and the Indoor Area: 20,000sq.m, and the Zhongshan Dragon World (International) Game & Amusement Sourcing Platform Outdoor Area: 10,000sq.m and indoor area: 8000sq.m).

The G&A Show 2015 is an incredible opportunity for visitors, buyers, and business owners to see what the Chinese industry has to offer the amusement, arcade, and gaming sectors of the industry. Don't miss out on your chance to explore China and the amusement industry!

For the newest exhibitor list of G&A 2015, please visit http://www.zsgaf.com/alone/alone.php?id=35.

About G&A Show
China (Zhongshan) International Games & Amusement Fair 2015 (G&A 2015)
Date: Oct.22nd-24th, 2015
Venue: Zhongshan Convention Centre, China
Web: www.zsgaf.com
Contact: grand.fi@grahw.com

---
The URL for this article is:
https://www.highwaygames.comhttps://www.highwaygames.com/arcade-news/games-amusement-fair-2015-bigger-better-3482/

Copyright © 1999 - 2022, Highwaygames.com All Rights