Gary Stern to headline Pinfest Australia 2018
This article comes from Highwaygames.com
---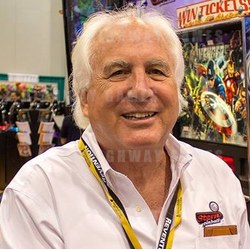 Gary Stern, founder of Stern Pinball Inc, will be a guest speaker at
Pinfest Australia
. The event will take place in Newcastle on September
22 and 23 will see the founder of Stern Pinball deliver a 1 hour
seminar on the 22nd from 10.30 to 11.30am - this will be Stern's one and only seminar at the show.
Stern Pinball Inc. was founded in 1999 by Gary Stern. Based in Elk Grove Villlage, Illinois Stern Pinball Inc. currently have the capacity to produce up to 100 pinball machines a day. Gary came from a family of Pinball, with his father opening Chicago Coin in 1977. He has now been in charge of running Pinball businesses for over 30 years.
Set at a new location this year,
Pinfest Newcastle
will take place at Club Macquarie; 458 Lake Rd, Argenton. Over 70 machines will be set on free play throughout both days at an entry cost of $15 per adult. Tickets can be bought online or at the door. The event will be split into three session: Saturday 9.30-1pm, 2-5.30pm and Sunday 10-3pm.
Other guest speakers at
Pinfest Newcastle
include Steve Josifovski, CEO of Arcooda (speaking 12.30-1.30pm Saturday) and Mike Kalinowski, CEO of Homepin and manufacturer of Thunderbirds (speaking from 2.30-3.30pm Saturday).
All proceeds from the event will be given to local charities.

---
The URL for this article is:
https://www.highwaygames.comhttps://www.highwaygames.com/arcade-news/gary-stern-pinfest-australia-3969/

Copyright © 1999 - 2022, Highwaygames.com All Rights