IAAPA To Run Virtual Expo For IAAPA Expo Asia 2020
This article comes from Highwaygames.com
---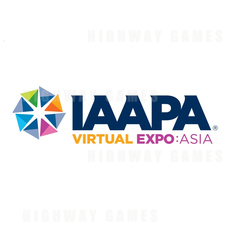 IAAPA Expo is holding a three-day immersive experience to replace its IAAPA Expo Asia during the Covid-19 pandemic. Held from July 28 - 30, 2020, visitors will have the opportunity to attend educational sessions and connect with industry professional from the comfort of their own homes.

Key Features:
- Virtual trade show floor where visitors can connect with exhibitors from around the world. Don't miss the opportunity to discover new products and services, watch video demonstrations and enjoy real-time chats with providers.

- Virtual education sessions, with industry experts from across the globe presenting insights and discussions. Visitors can also ask questions and learn new ideas from leaders in the industry.

- The Digital Networking Lounge provides opportunities to meet with colleagues and friends from the region, provide network and growth opportunities, as well as engaing participants to share ideas and challenges.

Free For Members:

IAAPA Virtual Expo: Asia is free for IAAPA members and provides an opportunity for visitors and exhibitors to adapt to the new landscape with creativity and optimism.

---
The URL for this article is:
https://www.highwaygames.comhttps://www.highwaygames.com/arcade-news/iaapa-to-run-virtual-expo-for-iaapa-expo-asia-2020-4233/

Copyright © 1999 - 2022, Highwaygames.com All Rights