Nintendo President Satoru Iwata Passed Away, Age 55
This article comes from Highwaygames.com
---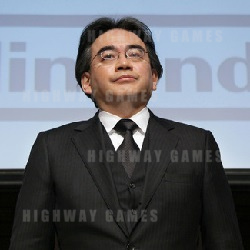 This is a sad day for the gaming world, as Nintendo released a statement today notifying the world that President Satoru Iwata passed away (aged 55) on July 11, 2015, due to a bile duct growth.

Gamers around the globe are sharing their condolences, prayers and well wishes across social media as the news of his death continues to spread.

Prior to becoming President of Nintendo, Iwata joined HAL Laboratory full-time following university, becoming the company's coordinator of software production in 1983. He helped create several video games while he worked there including Balloon Fight, EarthBound, and the Kirby games. Iwata was promoted to President of HAL in 1993 and aided in the creation of some Nintendo games during his time with HAL Laboratory.

In 2000, Iwata took a position at Nintendo as the head of its corporate planning division. When Hiroshi Yamauchi, the company's president since 1949, retired on May 31, 2002, Iwata succeeded as Nintendo's fourth president. He was the first Nintendo president who was unrelated to the Yamauchi family through blood or marriage. Barron's Magazine named Iwata one of the world's top CEOs, due mostly to the Wii sales, as well as Nintendo's increased stock price.

Nintendo issued a notice on its website regarding Iwata's death and announcing his successor. The notice reads, "Nintendo Co., Ltd. deeply regrets to announce that President Satoru Iwata passed away on July 11, 2015 due to a bile duct growth."

In his stead, Genyo Takeda and Shigeru Miyamoto will share the titles of representative director and senior managing director.

The team at Highway Games send their deepest condolences to the family, friends, and co-workers of the great Satoru Iwata.

---
The URL for this article is:
https://www.highwaygames.comhttps://www.highwaygames.com/arcade-news/nintendo-president-satoruy-iwata-passed-away-age-55-3384/

Copyright © 1999 - 2023, Highwaygames.com All Rights