Rock-ola & Playboy Team Up For Limited Edition Jukebox Models
This article comes from Highwaygames.com
---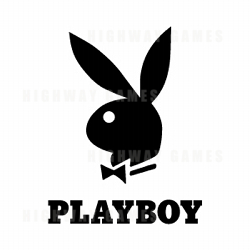 Rock-Ola and Playboy have teamed up to produce a limited edition jukebox in two models: a CD version with an MSRP of $18,000 and a Digital Music Center Model with an MSRP of $20,000.

"Always the player, even Hugh Hefner is getting his own special edition for the Playboy Mansion," said Rock-Ola topper Glenn Streeter.

Both versions of the new jukebox will feature Playboy designs, including the infamous Playboy Bunnies. The iconic rabbit head logo is illuminated in the centre glass and two side glasses, while Playboy Bunnies serving cocktails are seen in the revolving colour cylinders on each side of the door.

They also come with Bluetooth capability, dual volume controls, and a remote control to select songs, flip program pages, etc.; plus, all fluorescent tubes and transformers have been replaced with LED lighting systems!

The CD Model also has some special features of its own:

able to see the mechanism in action through the front glass
all-glitter Rabbit Head on the backdoor mural
"Playboy Limited Edition" appears on the program glass

As the holiday season approaches, the company has hit the promotional trail hard. Streeter said, "We will be in the Penthouse Gift Guide next month, the Robb Report with the Playboy jukebox in December, Talk of the Town this month. Hammacher Schlemmer will feature the white Elvis jukebox on their website and in their fall catalog. We're also in five different restaurant magazines and more."

This is not Rock-Ola's first licensed product, with the company producing 100 units of a limited edition Yellow Submarine/The Beatles Jukeboxes, authorized by Apple and the band. The jukebox sold out before production had even been completed, so for customers interested in getting their hands on a Playboy Jukebox, you may want to get in early!

Only 20 of these jukeboxes will be made, with 18 for international sale and four to be sold in the U.S., and will be made available this American fall (no specific date for release has been announced yet). The company has a strong international sales team, with new dealers and distributors in India, Thailand, Hong Kong, Shanghai and New Zealand.

For more on Rock-Ola and its jukeboxes, visit www.rock-ola.com.

---
The URL for this article is:
https://www.highwaygames.comhttps://www.highwaygames.com/arcade-news/rock-ola-playboy-team-up-limited-edition-jukebox-models-3506/

Copyright © 1999 - 2022, Highwaygames.com All Rights